Liberty - Early Childhood Center & Elementary
Platte City - Early Childhood Center & Elementary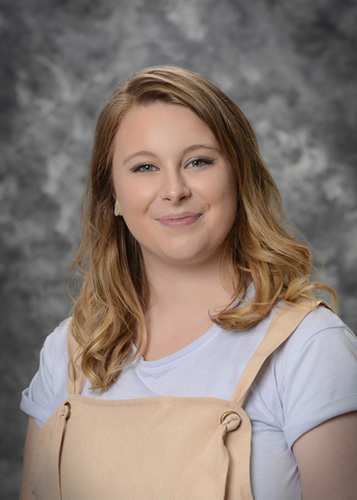 Bethany Knowlton has a Bachelor of Arts degree in Intercultural Studies from Spurgeon College. She has grown up in Christian Education all her life and has developed a desire for Kingdom-minded schools. She also has a desire to share the Gospel with other children. Mrs. Knowlton is married to her husband, Cole Knowlton, and is expecting her first child in January 2020.
Miss Blakely received her bachelor's degree in Elementary Education from John Brown University. She is extremely grateful for receiving a Christian education throughout her scholastic career and is thrilled to have the opportunity to give back to Kingdom education. In her spare time, Miss Blakely enjoys reading with a warm pot of Lady Grey tea.
Shelly Patterson (Coach P) has been a Christian since 1975. She is a licensed inter-denominational minister, motivational speaker, and published author. She has been involved in Christian education since 1981, in many capacities. She recently retired from coaching after a 40-year career. Coach P's son, Joshua, is a college graduate, who lives, works, and coaches in their hometown of Houston, Texas.
KC North - Early Childhood Center
Electives & General Staff